Indiana Marriages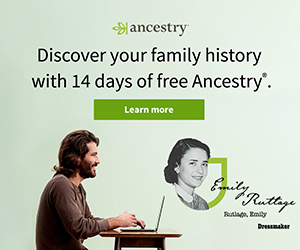 Statewide Records
Indiana Marriages to 1850
*Ancestry.com* Nearly 200,000 names of those married in Indiana before 1850.
Indiana Marriages, 1802-1892
*Ancestry.com* Large database of marriages 1802-1892 from most Indiana counties
Indiana Marriage Collection, 1800-1941
*Ancestry.com* Large database of marriages 1800-1941 from most Indiana counties
1823-1847 Marriages (FORKNER Surname)
County Records
ALLEN
1824-1837 Marriages
1874-1878 Newspaper Marriage Notices
BROWN
1836-1855 Marriage Index
CLARK
1830-1896 Various Marriages
CLAY
1826-1872 Marriage Index
CLINTON
1882-1888 Clinton Co. Marriages
CRAWFORD
1818-1835 Marriage Index
DEARBORN
1845-1947 Marriages (BLOCK Surname)
DUBOIS
1839-1848 Marriage Index
ELKHART
1862-1957 Various Marriages
1910-1920 Elkhart Co. Marriages
FAYETTE
1819-1826 Various Marriages
GREENE
1821-1827 Marriage Index
HUNTINGTON
1843-1883 Various Marriages
JASPER
Jasper County, Indiana Marriages, 1850-1920
*Ancestry.com* Over 13,500 married 1850-1920 in Jasper Co. Includes marriage information plus issue date of the marriage license.
KOSCIUSKO
Marriage records of Kosciusko County, Indiana
*Ancestry.com* From the marriage books of Kosciusko Co. dates 1830-1915.
MARION
1822-1836 Marriage Index
ORANGE
1816-1835 Marriage Index
PARKE
1851-1918 Parke Co. Marriages at InGenWeb
1835-1898 Various Marriages (Bride-Indexed)
PUTNAM
1850-1920 Marriage Index (A)
1850-1920 Marriage Index (I)
1850-1920 Marriage Index (O)
1850-1920 Marriage Index (Q)
1850-1920 Marriage Index (Z)
SHELBY
1822-1828 Marriages
1829-1830 Marriages
1831-1832 Marriages
SULLIVAN
1850-1901 Various Marriages (Groom-Indexed)
SWITZERLAND
1819-1903 Various Marriages
1828-1885 Various Marriages
TIPPECANOE
1827-1902 Various Marriages
VANDERBURGH
1865-1920 Various Marriages
WARRICK
1834-1835 Marriages
1860-1940 Marriages (HALE/HALL Surnames)
1860-1940 Marriages (ROBERTS Surname)
1860-1940 Various Marriages
WHITE
Mertz, Jacob H. and Barfell, Lydia E. on 07 Nov 1897 in Monticello - From County Court Records located at Monticello, In. Microfilm # 1380343: Marriage Index 1851-1900
WHITLEY
Whitley County, Indiana, Marriages, 1838-1860
*Ancestry.com* From the Whitley Co. marriage books 1838-1860