1980 Mt. St. Helens Volcanic Eruption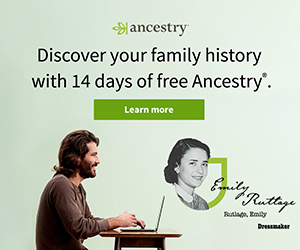 Victims of the Mt. St. Helens Volcano
Washington State
May 18, 1980
***********************NOTICE******************************
All content/format in this I Dream of Genealogy database
is Copyright © 1998-2010 by I Dream of Genealogy and may be freely
linked to. Any other use requires the express
written permission of I Dream of Genealogy.
To search this database with most browsers, hit Ctrl-F
***********************************************************
Washington State
May 18, 1980
Volcanic Eruption
Throughout modern history, the sight of Mt. St. Helens inspired man and its beauty was unmatched by many exotic getaways. Its quiet dignity towered over the Pacific Northwest, but it wasn't always that way, in fact early natives had names that described her as "Lady of Fire" and "Person From Whom Smoke Comes". We now know how prophetic a description that was.
She has not always been quiet, with eruptions in 1831, 1835 and a documented eruption in 1842 that sent ash for over 50 miles. Smaller eruptions and volcanic activity continued through 1857, with some slight activity noted in 1928. But it would all be forgotten after May 18, 1980....
1980 began quietly enough, but by late March, earthquakes and small plumes of ash had begun to make their appearance. These small eruptions contunued and earthquakes became the norm, reaching a frequency of 35 per day and Richter magnitudes of more than 3.0 by late April. In early May, the earthquakes became increasingly violent, some over 5.0 on the Richter scale. On May 8, the mountain gave signs of things to come with an eruption of rock and ash. Every scientist knew what was going to happen. The question was "When?".
The answer didn't take long. Ten days later on May 18th, at 8:32 a.m., with a boom that was heard over 200 miles away, Mt. St. Helens changed the face of modern geology forever. Infamous camera images captured a series of frames of a mountain being blown away. Within minutes, life around the mountain ceased to exist - trees, wildlife, 1275 feet of mountain, and 57 human lives were erased.
Showing the beauty of nature, 20 years later, Mt. St. Helens has begun her new era, a stage of renewal that little by little hides her scars. She once again imposes her quiet dignity over the Pacific Northwest, as life returns. Only now we know her secret, as our land's early forebearers so wisely knew -- she is the person from whom smoke comes.
*****************************************
Do you have any stories or memories of those on this list? This is a list of all known victims - there may be more not listed. If you have information on this, please send it to me so that I can add your information to the list.
Any stories, memories, or photos of the victims you wish to share are welcome. for all items received, a rose will be placed in that person's memory next to the information.
Memorial to Victims of the Eruption
**This list has been cross-referenced with the Social Security Death Index to supply dates of birth, residences, etc.**
***********************************************************
BLACKBURN, Reid Turner, 27, Vancouver, WA, Photographer
**BLACKBURN, Reid, b. 11 Aug 1952, d. May 1980, Residence 98665 Vancouver, WA; Issued Oregon 1969**
BOWERS, Wallace Norwood, 41, Winlock, WA (Never Recovered)
**BOWERS, Wallace, b. 23 May 1938, d. May 1980, Issued Washington 1955**
CRALL, Terry A., 21, Kelso, WA
**CRALL, Terry, b. 10 Aug 1958, d. May 1980, Residence 98632 Longview, Cowlitz, WA; Issued Washington 1974**
COLTEN, Joel K., 29, Wyncote, PA
**COLTEN, Joel, b. 23 Dec 1950, d. May 1980, Residence 19095 Wyncote, PA; Issued Pennsylvania 1967-68**
CONNER, Ronald Lee, 43, Tacoma, WA
**CONNER, Ronald, b. 07 Aug 1936, d. May 1980, Residence 98444 Tacoma, Pierce, WA; Issued Indiana 1951**
CROFT, Clyde Andrew, 36, Roy, WA
**CROFT, Clyde, b. 14 Dec 1943, d. May 1980, Issued Texas 1958-59**
DIAS, Jose Arturo, Woodburn, WA, Logger
DILL, Ellen Loy, 53, Kirkland, WA (Never Recovered)
**DILL, Ellen, b. 19 Dec 1926, d. May 1980, Residence 98014 Carnation, King, WA; Issued California before 1951**
DILL, Robert, 61, Kirkland, WA (Never Recovered)
**DILL, Robert, b. 24 Dec 1918, d. May 1980, Residence 98014 Carnation, King, WA; Issued Washington before 1951**
EDWARDS, Arlene H., 37, Portland, OR
**EDWARDS, Arlene, b. 30 Mar 1943, d. May 1980, Residence 97219 Portland, Multnomah, OR; Issued Washington 1956-57**
EDWARDS, Jolene H., 19, Portland, OR
**EDWARDS, Jolene, b. 20 Mar 1961, d. May 1980, Residence 97219 Portland, Multnomah, OR; Issued Oregon 1974-77**
FADDIS, Bruce Edwards, 23, Bend, OR (Never Recovered)
**FADDIS, Bruce, b. 02 Apr 1957, d. May 1980, Residence 97701 Bend, Deschutes, OR; Issued Oregon 1967-68**
FITZGERALD, James F., Jr., Moscow, ID
GADWA, Thomas G., 35, Montesano, WA, Logger (Never Recovered)
**GADWA, Tom, b. 16 Mar 1945, d. May 1980, Issued Washington 1960**
HANDY, Allen R., 34, Tacoma, WA
**HANDY, Allen, b. 10 Sep 1945, d. May 1980, Residence 98499 Tacoma, Pierce, WA; Issued Washington 1961**
HIATT, Paul (Never Recovered)
JOHNSTON, David A., Menlo Park, CA, USGS Employee (Never Recovered)
KARR, Day Andrew, 37, Renton, WA
**KARR, Day, b. 07 Oct 1942, d. May 1980, Issued Washington 1957-59**
KARR, Day Bradley, Renton, WA
KARR, Michael Murray, Renton, WA
KASEWETER, Robert M., 39, Portland, OR (Never Recovered)
**KASEWETER, Robert, b. 18 Sep 1940, d. May 1980, Issued Oregon 1955**
KILLIAN, Christy Liann, Vader, WA
KILLIAN, John G., 29, Vader, WA (Never Recovered)
**KILLIAN, John, b. 01 Sep 1950, d. May 1980, Issued Washington 1966**
KIRKPATRICK, Harold (Butch), 33, Newberg, OR
**KIRKPATRICK, Harold, b. 01 Nov 1946, d. May 1980, Residence 97045 Beavercreek, Clackamas, OR; Issued Oregon 1963**
KIRKPATRICK, Joyce M., 33, Newberg, OR
**KIRKPATRICK, Joyce, b. 26 Nov 1946, d. May 1980, Residence 98626 Longview, Cowlitz, WA; Issued Oregon 1963**
LANDSBURG, Robert Emerson, Portland, OR, 48, Photographer
**LANDSBURG, Robert, b. 13 Nov 1931, d. May 1980, Residence 97213 Portland, Multnomah, OR; Issued Oregon before 1951**
LYNDS, Robert, 25, Kelso, WA (Never Recovered)
**LYNDS, Robert, b. 24 Dec 1954, d. May 1980, Residence 98321 Sumner, Pierce, WA; Issued Washington 1971**
MARTIN, Gerald O., 64, Concrete, WA
**MARTIN, Gerald, b. 21 May 1915, d. May 1980, Residence 98237 Concrete, Skagit, WA; Issued Washington 1952-54**
MOORE, Gerald Lloyd, Kelso, WA
MOORE, Keith A., 37, Kelso, WA (Never Recovered)
**MOORE, Keith, b. 15 Aug 1942, d. May 1980, Issued Washington 1960**
MOORE, Shirley, 49, Kelso, WA
**MOORE, Shirley, b. 24 Apr 1931, d. May 1980, Residence 98626 Longview, Cowlitz, WA; Issued Illinois before 1951**
MORRIS, Kevin Christopher, 7, Olympia, WA
**MORRIS, Kevin, b. 25 Sep 1972, d. May 1980, Residence 98501 Olympia, Thurston, WA; Issued Washington 1978**
MORRIS, Michele Lea, 9, Olympia, WA
**MORRIS, Michele, b. 01 Nov 1970, d. May 1980, Residence 98501 Olympia, Thurston, WA; Issued Washington 1978**
MURPHY, Edward Joseph, 62, Renton, WA (Never Recovered)
**MURPHY, Edward, b. 13 Aug 1917, d. May 1980, Residence 98055 Kent, King, WA; Issued Washington before 1951**
MURPHY, Eleanor Jeanne, Renton, WA (Never Recovered)
PARKER, Donald R., 45, Portland, OR (See PARKER, Richard A.)
**PARKER, Donald, b. 21 Feb 1935, d. May 1980, Residence 98584 Hoodsport, Mason, WA; Issued Illinois 1951-52**
PARKER, Jean Isabell, 56, Portland, OR (SEE PARKER, William Paul)
**PARKER, Jean, b. 13 Jul 1923, d. May 1980, Residence 97038 Molalla, OR; Issued Oregon 1953-54**
PARKER, Natalie Ali, Westport, WA
PARKER, Richard A., 28, Shelton, WA (See PARKER, Donald R.)
**PARKER, Richard, b. 10 Mar 1952, d. May 1980, Residence 98584 Hoodsport, Mason, WA; Issued Washington 1969**
PARKER, William Paul, 46, Portland, OR (See PARKER, Jean Isabell)
**PARKER, William, b. 03 Apr 1934, d. May 1980, Residence 97038 Molalla, OR; Issued Washington 1951**
PLUARD, Merlin James, 60, Toledo, WA (Never Recovered)
**PLUARD, Merlin, b. 25 Jan 1920, d. May 1980, Issued Oregon before 1951**
PLUARD, Ruth Kathleen, Toledo, WA (Never Recovered)
ROLLINS, Fred D., 58, Hawthorne, CA
**ROLLINS, Fred, b. 05 Feb 1922, d. May 1980, Issued California before 1951**
ROLLINS, Margery Ellen, Hawthorne, CA
SCHMIDT, Paul F., 29, Silverton, OR
**SCHMIDT, Paul, b. 05 Jun 1950, d. May 1980, SS# 540-62-7850; Issued Oregon 1966**
SEIBOLD, Barbara Lea, Olympia, WA
SEIBOLD, Ronald Dale, 41, Olympia, WA
**SEIBOLD, Ronald, b. 15 Nov 1938, d. May 1980, Residence 98501 Olympia, Thurston, WA; Issued Washington 1956-57**
SELBY, Donald James, 48, Lake Stevens, WA
**SELBY, Donald, b. 27 Feb 1932, d. May 1980, Residence 98205 Lake Stevens, Snohomish, WA; Residence 98206; Issued Iowa before 1951**
SHARIPOFF, Evlanty V., Mt. Angel, OR, Logger
SKOROHODOFF, Leonty V., 30, Woodburn WA, Logger
**SKOROHODOFF, Leonty, b. 20 Feb 1950, d. May 1980, Issued New York 1974**
THAYER, Dale Douglas, 26, Kelso, WA (Never Recovered)
**THAYER, Dale, b. 12 May 1944, d. May 1980, Issued Michigan 1960-61**
TRUMAN, Harry R., 83, Spirit Lake, WA (Never Recovered)
**TRUMAN, Harry, b. 30 Oct 1896, d. May 1980, Residence 98611 Castle Rock, WA; Residence 98532 Centralia, Lewis, WA; Issued Washington before 1951**
TUTE, James S., Canada (Never Recovered)
TUTE, Velvetia, Canada (Never Recovered)
VARNER, Karen Marie, 21, Kelso, WA
**VARNER, Karen, b. 19 Dec 1958, d. May 1980, Residence 98632 Longview, Cowlitz, WA; Issued Washington 1975**
WETHERALD, Beverly C., Portland, OR (Never Recovered)
ZIMMERMAN, Klaus, Spokane, WA