1980 MGM Grand Hotel Fire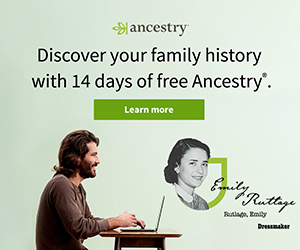 Victims of the MGM Grand Hotel Fire
Las Vegas Nevada
November 21, 1980
***********************NOTICE******************************
All content/format in this I Dream of Genealogy database
is Copyright © 1998-2010 by I Dream of Genealogy and may be freely
linked to. Any other use requires the express
written permission of I Dream of Genealogy.
To search this database with most browsers, hit Ctrl-F
***********************************************************
Las Vegas, Nevada
Nov 21, 1980
Friday, November 21, 1980 began in Las Vegas like any other but concluded so much differently. At about 7:05 a.m., a MGM employee discovered a fast moving wall of flames in the downstairs deli. The flames moved so quickly in to the casino that by the time the fire department arrived just a few minutes later, the casino had flashed over in a fireball. Most of the 85 victims were not killed by flames but high up in their hotel rooms by poisonous gases that were drawn up in the smoke via the elevator shafts and spread through the ventilation systems. It was the second worst hotel fire in United States history.

Do you have any stories or memories of those on this list? This is a list of all known victims - there may be more not listed. If you have information on this, please send it to me so that I can add your information to the list.
Any stories, memories, or photos of the victims you wish to share are welcome. for all items received, a rose will be placed in that person's memory next to the information.
Memorial to Victims of the Fire
**This list has been cross-referenced with the Social Security Death Index to supply dates of birth, residences, etc.**
***********************************************************
ALVAREZ, Jose Luis Mata, Found 20th Floor Hallway between 2011 and 2009
ANDREWS, Karen, 36, Found Casino Elevator
**ANDREWS, Karen, b. 27 Jun 1944, d. Nov 1980, Residence 46225 Indianapolis, Marion, IN; Issued Indiana 1960-61**
ASHER, David, 39, Indiana, Found Casino Elevator
**ASHER, David, b. 18 Feb 1941, d. Nov 1980, Residence 46203 Indianapolis, Marion, IN; Issued Indiana 1958-59**
ASHTON, John F., 36, Found in Room 2115 **MGM Grand Employee**
**ASHTON, John, b. 18 Apr 1944, d. Nov 1980, Residence 89101 Las Vegas, Clark, NV; Issued Nevada 1960-61**
BARRESI, Elizabeth, 53, Found on landing between 22nd & 23rd floor stairwell
**BARRESI, Elizabeth, b. 01 Nov 1927, d. Nov 1980, Residence 89107 Las Vegas, Clark, NV; Issued Pennsylvania before 1951**
BELL, Joe, 31, Arkansas, Rooftop
**BELL, Joseph, b. 29 May 1949, d. Nov 1980, Residence 72032 Conway, Faulkner, AR; Issued Arkansas 1964**
BLAIR, David R., Jr., 22, Ohio, Found 20th Floor Elevator
**BLAIR, David, b. 28 Feb 1958, d. Nov 1980, Residence 43229 Columbus, Franklin, OH; Issued Ohio 1973**
BUSHELL, Robert P., M.D., 48, Found in Room 2338
**BUSHELL, Robert, b. 07 Jan 1932, d. Nov 1980, Issued Ohio before 1951**
CAPETILLO, Maria M., 31, Found 26th Floor Service Elevator
**CAPETILLO, Maria, b. 20 Aug 1949, d. Nov 1980, Issued Arkansas 1973**
CASTELAZO, Laura, Found 20th Floor Lobby
CASTELAZO, Victor, Found 20th Floor Lobby
DUNCAN, Willie (Female), Found 25th Floor Lobby **MGM Grand Employee**
**DUNCAN, Willie, b. 02 Jan 1925, d. Nov 1980, Residence 89101 Las Vegas, Clark, NV; Issued Louisiana before 1951**
GALICO, Leon, Rooftop
GALICO, Sara, Removed by Fire Dept. from Room 1675
GERBOSI, William M., 24, Illinois, Found in Ritz Room
**GERBOSI, William, b. 05 Mar 1956, d. Nov 1980, Residence 60558 Western Springs, Cook, IL; Issued Illinois 1971**
GUIDRY, Gustave N., 58, Found in casino at registration desk
**GUIDRY, Gustave, b. 25 Dec 1921, d. Nov 1980, Residence 70373 Larose, Lafourche, LA; Residence 70373 Larose, Lafourche, LA; Issued Louisiana before 1951**
HANKS, Dellum, 48, Found 25th Floor Lobby
**HANKS, Dellum, b. 20 Feb 1932, d. Nov 1980, Issued Missouri before 1951**
HERRING, Edward, 46, Irvine, California, Product Manager, Printronix, Found in Room 2102
**HERRING, Edward, b. 25 Mar 1934, d. Nov 1980, Issued California before 1951**
HERRING, Genese Helen, 35, Irvine, California, Recently married to Ed Herring, Maiden Name BARTLETT, Found in Room 2102
HICKS, Mark, 25, Found in casino at registration desk
**HICKS, Mark, b. 24 Jan 1955, d. Nov 1980, Residence 08401 Atlantic City, Atlantic, NJ; Issued New Jersey 1970**
HOLSHUH, Steven Jack, Found 24th Floor Lobby **See SANDERS, Catherine Ann
HOO, Edna, Found 23rd Floor Hallway
HOO, James L., Found 23rd Floor Hallway
HUDGINS, Jodell, 27, Found in Ritz Room **MGM Grand Employee**
**HUDGINS, Jodell, b. 05 Dec 1942, d. Nov 1980, Residence 77583 Rosharon, Brazoria, TX; Issued Texas 1956**
IADELUCA, Angela, Found 21st Floor Stairwell
IADELUCA, Raphel, Found 21st Floor Stairwell kneeling over Angela Iadeluca
JOHNSON, Richard Oren, 44, Minnesota, Found in Room 2302
*JOHNSON, Richard, b. 24 Jan 1936, d. Nov 1980, Residence 55124 Saint Paul, Dakota, MN; Issued Minnesota before 1951**
KELLER, Blanche E., 64, Found Casino Elevator Hall, East Bank
**KELLER, Blanche, b. 19 Feb 1916, d. Nov 1980, Residence 46277, Indianapolis, IN; Issued Indiana 1964**
KELLER, Jac, 61, Found Casino Elevator Hall, East Bank
**KELLER, Jac, b. 05 Mar 1919, d. Nov 1980, Residence 46277, Indianapolis, IN; Issued Indiana before 1951**
KNICK, Emil Joseph, 50, Maryland, Found in Room 2368 (See UNOLD, Alan & Rosalie)
**KNICK, Emil, b. 20 Jul 1930, d. Nov 1980, Residence 20781 Hyattsville, Prince George's, MD; Issued Illinois before 1951**
KNICK, Mary Elaine, 39, Maryland, Found in Room 2368
**KNICK, Mary, b. 18 Dec 1940, d. Nov 1980, Residence 20781 Hyattsville, Prince George's, MD; Issued District of Columbia 1955-56**
LEVITT, Theresa, 53, Found 22nd Floor Lobby
**LEVITT, Theresa, b. 08 Sep 1927, d. Nov 1980, Residence 90015 Los Angeles, Los Angeles, CA; Issued California before 1951**
LITTMANN, Ellis C., 69, Missouri, Found in Room 1902
**LITTMANN, Ellis, b. 14 Dec 1910, d. Nov 1980, Residence 63131 St Louis, Saint Louis City (City), MO; Residence 63101 St Louis, Saint Louis City (City), MO; Issued Missouri before 1951**
LITTMAN, Roslyn E., 63, Missouri, Found in Room 1902
**LITTMANN, Roslyn, b. 16 Apr 1917, d. Nov 1980, Residence 63101 St Louis, Saint Louis City (City), MO; Issued Missouri before 1951**
MACK, Dolores Ann, 46, Jumped/Fell from N. Side of MGM
**MACK, Dolores, b. 05 Aug 1934, d. Nov 1980, Residence 77708 Beaumont, Jefferson, TX; Issued Texas before 1951**
MAYER, Carol Ann, 36, Found in Room 2501 (See NOSE, Lori A.)
**MAYER, Carol, b. 05 Oct 1944, d. Nov 1980, Residence 44109 Cleveland, Cuyahoga, OH; Issued Ohio 1961-62**
MCCARTHY, G.A. (Male), Found in Room 2139
MCDOWELL, Genell, 48, Found in casino at registration desk
**MCDOWELL, Genell, b. 21 Sep 1932, d. Nov 1980, Residence 38118 Memphis, Shelby, TN; Residence 38118 Memphis, Shelby, TN; Issued Missouri before 1951**
MCGAUGHEY, Christine Lynn, 33, Santa Ana, California (Wife of Dennis McGaughey (Survived Fire); Daughter-in-Law of Donald McGaughey (Survived Fire) Found inside room 2535
**MCGAUGHEY, Christine, b. 01 Aug 1947, d. Nov 1980, Residence 92704 Costa Mesa, Orange, CA; Issued California 1963**
MCKINNEY, Ethel Dorothey, 68, Found in Room 2068
**MCKINNEY, Ethel, b. 02 Mar 1912, d. 21 Nov 1980, Residence 90740 Los Alamitos, Orange, CA; Residence 11209 Brooklyn, NY; Issued New York 1953-55**
MCKINNEY, Vincent James, 73, Found in Room 2068
**MCKINNEY, Vincent, b. 21 Nov 1907, d. 21 Nov 1980, Residence 90740 Los Alamitos, Orange, CA; Residence 11209 Brooklyn, NY; Issued New York before 1951**
MCQUITHY, Elmira L., 70, Found 20th Floor Elevator
**MCQUITHY, Elmira, b. 15 Oct 1910, d. Nov 1980, Residence 46933 Marion, Grant, IN; Residence 46933 Marion, Grant, IN; Issued Indiana before 1951**
MCQUITHY, John K., 63, Found 20th Floor Elevator
**MCQUITHY, John, b. 24 Nov 1916, d. Nov 1980, Residence 46933 Marion, Grant, IN; Residence 46933 Marion, Grant, IN; Issued Indiana before 1951**
MIDDLETON, Barbara E., Found 25th Floor Lobby
MONAWECK, John Floyd, 56, Arkansas, Found in Casino Elevator
**MONAWECK, John, b. 13 Jan 1924, d. Nov 1980, Residence 72116 North Little Rock, AR; Issued Michigan before 1951**
MORALES, Fernando Lobo, Found in Hallway outside Room 2111
MORALES, Susanna E. Lobo, Found 20th Floor Hallway between 2011 and 2009
NILSSON, Donald, M.D., 59, Found 23rd Floor Center Stairwell
**NILSSON, Donald, b. 02 Jan 1921, d. Nov 1980, Residence 68144 Omaha, NE; Issued Nebraska before 1951**
NILSSON, Janet T., 59, Found 23rd Floor Center Stairwell
**NILSSON, J., b. 02 Jul 1921, d. Nov 1980, Residence 68144 Omaha, NE; Issued Nebraska before 1951**
NOSE, Lori Ann, 19, Found in Room 2501 (See MAYER, Carol)
**NOSE, Lori, b. 18 Jul 1961, d. Nov 1980, Residence 44105 Cleveland, OH; Issued Ohio 1971**
PALAZZOLO, Charles, 40, Found in doorway Room 2418
**PALAZZOLO, Charles, b. 14 Oct 1940, d. Nov 1980, Issued Massachusetts 1956-58**
PANGBURN, Diane, 23, Found 24th Floor Lobby
**PANGBURN, Diane, b. 11 Dec 1956, d. Nov 1980, Residence 50459 Northwood, IA; Issued Iowa 1970**
PEHA, Daniel, Found 24th Floor Lobby
PETERSEN, Roberta, 23, Found 1st Floor, West Stairwell
**PETERSEN, Roberta, b. 19 Jun 1957, d. Nov 1980, Residence 60016 Des Plaines, Cook, IL; Issued Illinois 1969**
PICKETT, Sherman, 53, Found in Ritz Room **MGM Grand Security Guard**
**PICKETT, Sherman, b. 01 Sep 1927, d. Nov 1980, Residence 89122 Las Vegas, NV; Issued Tennessee before 1951**
POTTER, David P., 24, Illinois, Found in Ritz Room
**POTTER, David, b. 29 Apr 1956, d. Nov 1980, Residence 60558 Western Springs, Cook, IL; Issued Illinois 1968**
ROGALL, Edward M., 69
**ROGALL, Edward, b. 20 Feb 1911, d. Nov 1980, Residence 33710 St Petersburg, Pinellas, FL; Residence 10570 Pleasantville, Westchester, NY; Issued New York before 1951**
ROGALL, Pearl M., 71, Found in Room 2237
**ROGALL, Pearl, b. 02 Jul 1909, d. Nov 1980, Residence 33710 St Petersburg, Pinellas, FL; Issued Florida 1963**
SANDERS, Barbara J., Indiana, Found Casino Elevator (**See SANDERS, David F.)
**SANDERS, Barbara, b. 31 Mar 1943, d. Nov 1980, Residence 46227 Indianapolis, Marion, IN; Issued Indiana 1957-58**

SANDERS, Catherine Ann, 23, Found 24th Floor Lobby
**SANDERS, Catherine, b. 07 Feb 1957, d. Nov 1980, Residence 80301 Boulder, Boulder, CO; Issued Virginia 1963**
"I was Cathy Sanders roommate in Vail, Co. where she had lived for a few years prior to this trip to Las Vegas. She was vacationing there with her boyfriend, Steve Holshuh, also from Vail. They were celebrating his 30th birthday, I believe. She had 2 sisters also from Vail and we were all very close friends. She had an incredible zest for life and wonderful energy. She was an avid skier, competent white-water rafter, an excellent cook, an excellent seamstress, and a whole lot of fun. What can I say...I really miss her. " Thanks to Tom Fitch for sharing his memory of Cathy Sanders
SANDERS, David F., 39, Indiana, Found Casino Elevator (**See SANDERS, Barbara J.)
**SANDERS, David, b. 18 Oct 1941, d. Nov 1980, Residence 46227 Indianapolis, Marion, IN; Issued Indiana 1957-58**
SHAFFER, Donald M., 42, Found 22nd Floor Center Stairwell
**SHAFFER, Donald, b. 31 Oct 1938, d. Nov 1980, Residence 26505 Morgantown, Monongalia, WV; Issued West Virginia 1954**
SIERRA, Manuel, Found Room 2403
SIERRA, Margarita, Found 24th Floor Lobby
SIERRA, Pablo, Found 24th Floor Lobby
SIPFLE, Richard E., 46, Michigan, Found inside Room 2306
**SIPFLE, Richard, b. 15 Apr 1934, d. Nov 1980, Residence 48010; Issued Illinois 1951-52**
SOSHNIK, Allan M., 32, Georgia, Found 20th Floor Lobby
**SOSHNIK, Allan, b. 22 Jul 1948, d. Nov 1980, Residence 31601 Lake Park, Lowndes, GA; Issued Nebraska 1963**
SOSHNIK, B.P. (Female), Found 20th Floor Lobby
SPAGNOLA, Tom, 40, Found 24th Floor Lobby
**SPAGNOLA, Tom, b. 09 Aug 1940, d. Nov 1980, Residence 50317 Des Moines, Polk, IA; Issued Iowa 1956**
STEPHENS, Gary Dean, 43, Found in Room 2367
**STEPHENS, Gary, b. 11 Jan 1937, d. Nov 1980, Residence 73122 Oklahoma City, Oklahoma, OK; Issued Oklahoma 1951-52**
STEPHENS, Sammie Lee (Female), 43, Found 23rd Floor Hallway
**STEPHENS, Sammie, b. 07 Oct 1937, d. Nov 1980, Residence 73122 Oklahoma City, Oklahoma, OK; Issued Oklahoma 1953-54**
THEBEAULT, James E., 32, Ohio, Found 20th Floor Elevator
**THEBEAULT, James, b. 10 Jul 1948, d. Nov 1980, Issued Ohio 1964**
THOMAS, Phyllis, 20, Found in casino between registration desk and Flamingo entrance
**THOMAS, Phyllis, b. 09 Sep 1960, d. Nov 1980, Residence 89101 Las Vegas, Clark, NV; Issued Nevada 1974**
THOMPSON, Diane, Found 19th Floor, South Stairwell
THOMPSON, Tom, Found 19th Floor, South Stairwell
TORRES, Andres Garcia, Found in Room 2112
TRAMMEL, Charles, 53, DOA at Sunrise Emergency Room
**TRAMMEL, Charles, b. 13 Nov 1927, d. Nov 1980, Residence 33409 West Palm Beach, Palm Beach, FL; Issued North Carolina before 1951**
TUNIS, Patricia, 60, Found 25th Floor, South Stairwell
**TUNIS, Patricia, b. 25 Feb 1920, d. Nov 1980, Residence 93109 Santa Barbara, CA; Issued New York before 1951**
UNOLD, Alan M., 37, Found in Room 2368 (See KNICK, Emil & Mary)
**UNOLD, Alan, b. 21 Jun 1943, d. Nov 1980, Issued New York 1960-61**
UNOLD, Rosalie, 42, Found in Room 2368
**UNOLD, Rosalie, b. 04 Mar 1938, d. Nov 1980, Issued New York 1964-65**
VASQUEZ, Jesus (Jose) Luis (Ceja), Found in casino slightly east of center
VOSSOUGHI, Houshang, M.D., 43, Found in Room 2001
**VOSSOUGHI, Houshang, b. 20 Dec 1936, d. Nov 1980, Residence 15230; Issued Pennsylvania 1963**
VOSSOUGHI, Mary Ann, 41, Found in Room 2001
**VOSSOUGHI, Mary, b. 28 Nov 1938, d. Nov 1980, Residence 15230; Issued Pennsylvania 1954-55**
WHITE, Clarence, DOA at Desert Springs Emergency Room
Sources: Clark Co. Fire Dept. Official Report, Coroners Inquest, Social Security Death Index, Nevada State Journal, Los Angeles Times