Social Security SS-5 Applications Database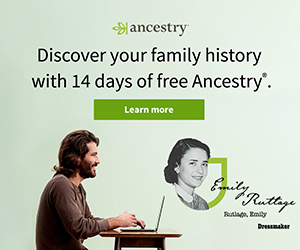 H Surnames
Submit a Record to This Database
HABERLE, Emma Marie - See ALDRICH, Emma Marie
HAEGELE, Louise Marie - See MCNAMARA, Louise Marie
HAGMAN, Benjamin Jack - b. 09 Jul 1908 in Fort Worth, Tarrant, Texas to William Lewis HAGMAN and Hannah MARQUARDT; SS # 452-64-7582; d. 14 Jul 1965 in Dallas Co., Texas; Note: Father of actor Larry Hagman
HAIRRINGTON, Opal- See FAIRBANKS, Opal
HALL, Erman Frank - b. 10 Nov 1910* in Washington Co., Indiana to Orpha Francis HALL and Panda FLEENOR ; SS# 308-12-8781; d. Sep 1976; Residence - Austin, Scott Co., Indiana; Card issued in Austin, Indiana in 1938; *SS Death Index reports birth year 1909
HALL, George Dewey - b. 22 Jun 1899 near Little York, Washington Co., Indiana to James S. HALL and Margaret GEORGE ; SS# 315-12-0706; d. Jun 1971; Residence - Scottsburg, Scott Co., Indiana; Card issued in Scottsburg, Indiana in 1940
HALLHAN, Edward Thomas - b. 29 May 1909 in Elizabeth, Union Co., New Jersey to Thomas HALLAHAN and Deborah O'LOUGHLIN ; SS# 157-14-8135; d. 29 Sep 1977; Residence - Beach Haven, Ocean Co., New Jersey; Card issued in Bayonne, New Jersey in 1942; Submitted by Rita Givens
HALLIDAY, Mary Virginia - maiden name Mary Virginia MARTIN; b. 01 Dec 1913 in Weatherford, Parker Co., Texas to Preston MARTIN and Juanita PRESSLEY; SS # 568-10-3142; d. 03 Nov 1990 in Rancho Mirage, Riverside Co., California; Note: Mother of actor Larry Hagman
HAMMEKEN, Doris Alice - See MCPHERSON, Doris Alice
HAMPTON, Lemmie - b. 12 Jun 1903 in Straw, Edmonson Co., Kentucky to Clayton HAMPTON and Belle HOGAN ; SS# 308-20-0394; d. Jul 1979; Residence - Salem, Washington Co., Indiana; Card issued in Salem, Indiana in 1942
HANSEN, Caroline A. - b. 16 Jan 1889 in Douglas Twp., Michigan to Lars HANSEN and Hannah Marie PETERSON ; SS# 373-12-3078; d. Feb 1964 in Michigan; Card issued in Stanton, Michigan in 1938; Submitted by Donna Irvan
HAPPY, Opal - See LAMB, Opal
HARKRIDER, Connie Elizabeth - See ANDERSON, Connie Elizabeth
HARMON, Ethel Birtha - maiden name Ethel Birtha LEE ; b. 07 Jul 1900 in Knoxville, Tennessee to Henry Clay LEE and Agnes GADSON ; Color / Race: Negro; SS# 414-04-5456; d. 05 Sep 1972 in Knoxville, Tennesse; Card issued in Knoxville, Tennessee in 1972; 1972 Residence - 2010 Webster Ave., Knoxville, Tennessee Submitted by Patricia Chyphes
HARRIS, Ruby - See LYKINS, Ruby
HARTLEY, Golda May - maiden name Golda May MILLER ; b. 04 Dec 1895 in Washington Co., Indiana to Robert Lee MILLER and Laura M. MISKELL ; SS# 308-20-1347; d. Mar 1968; Residence - Salem, Washington Co., Indiana; Card issued in Salem, Indiana in 1942
HARTLEY, Grace Marietta - See MILLER, Grace Marietta
HARWELL, Maggie - See NEWTON, Maggie
HARWELL, Margrette - See NEWTON, Maggie
HAWN, Dennis Valley - b. 19 Jun 1886 in Little York, Washington Co., Indiana to Francis Marion HAWN and Miranda MORRIS ; SS# 338-22-0160; d. May 1971; Residence - Joliet, Will Co., Illinois; Card issued in Minooka, Illinois in 1944
HAWN, Harold - b. 17 Jul 1920 in Washington Co., Indiana to Willie HAWN and Kizzie BRYANT ; SS# 308-18-1062; d. Jun 1972; Card issued in Scottsburg, Indiana in 1938
HAWN, Jason Fredrick - b. 30 Sep 1890 in Little York, Washington Co., Indiana to Isaac HAWN and Elizabeth NICHOLS ; SS# 502-24-5876; d. Aug 1978; Residence - Mott, Hettinger Co., North Dakota; Card issued in Mott, North Dakota in 1947
HAWN, John Francis - b. 11 Feb 1923 in Little York, Washington Co., Indiana to Willie HAWN and Kizzie BRYANT ; SS# 316-18-4327; d. Feb 1983; Card issued in Scottsburg, Indiana in 1941
HELLMAN, Lola C. - maiden name Lolabelle CURRAN ; b. 04 Feb 1921 in Alameda, California to George CURRAN and Bessie ROBERTS ; SS# 547-24-2057; d. 20 Feb 2000; Residence - Eugene, Lane Co., Oregon; Card issued in Alameda, California in 1939
HENNARD, Gladys Elenor - See CLARK, Gladys Elenor
HICKS, Cora Lee - See DUNCAN, Cora Lee
HIGH, Vera Maudie - See KREBS, Vera Maudie
HILL, Neva Leota - maiden name Neva Leota WILLIS ; other name Neva Leota THOMPSON ; b. 10 Sep 1914 in Milton, Trimble Co., Kentucky to William Thomas WILLIS and Bertha STEPHENSON ; SS# 314-34-4871; d. 24 Oct 2004; Residence - Okeechobee, Okeechobee Co., Florida; Card issued in Madison, Indiana in 1952
HINDS, Freeman Herbert - b. 13 Jul 1896 in Ripley Co., Indiana to James Hovey HINDS and Julia E. KRAUSE ; SS# 308-40-7614; d. May 1972; Residence - Salem, Washington Co., Indiana; Card issued in Salem, Indiana in 1955
HINESLEY, Ella - maiden name Ella MCCLAIN ; b. 17 Feb 1889 in Huntington, Sebastian Co., Arkansas to Green Barry MCCLAIN and Sarah Jane BLACKBURN ; Card issued in Lomita, California in 1945. Submitted by Cecil Warren
HINESLEY, Jesse Alfred - b. 14 Mar 1897 in Sallisaw, Oklahoma to William Alfred HINESLEY and Miama Rebecca SPAIN ; d. Oct 1976; Residence - 74563 Red Oak, Latimer Co., Oklahoma ; Card issued in Red Oak, Oklahoma in 1936 Submitted by Cecil Warren
HINESLEY, Marion Storks - b. 30 Apr 1882 in Motts, Alabama to William Alfred HINESLEY and Rebecca SPAIN ; d. Jan 1968; Residence - 91702, Azusa, Los Angeles Co., California; Card issued in Roundup, Montana in 1941 Submitted by Cecil Warren
HINESLEY, Tilda - see BARNES, Tilda
HINKLE, George Jacob - b. 08 Dec 1910 in Mt. Carmel, Northumberland Co., Pennsylvania to Jacob HINKLE and Bessie SHREFFLER ; Wife's Maiden Name - Nancy Lynn HANCOCK ; SS# 577-28-2572; d. 02 Apr 1988; Residence - Rockville, Montgomery Co., Maryland; Card issued in Washington D.C. in 1940 Submitted by Denisa Hinkle
HODGES, Thelma Sylvia - See SELPH, Thelma Sylvia
HOLMES, Ella - See KNOTT, Ella
HOLMES, Willella - See KNOTT, Ella
HOLSTINE, Harry - b. 11 Mar 1905 in Little York, Washington Co., Indiana to Michael HOLSTINE and Elmira Belle PEUGH ; SS# 487-42-9408; d. 30 Nov 1988; Residence - Mound City, Holt Co., Missouri ; Card issued in Mound City, Missouri in 1955
HOLSTINE, Minnie Eliza - maiden name Minnie Eliza DAVIS ; b. 30 Jul 1908 in Salem, Washington Co., Indiana to Emmet E. DAVIS and Ida A. HILL ; SS# 492-66-8747; d. 16 Nov 1995; Residence - Mound City, Holt Co., Missouri; Card issued in Mound City, Missouri in 1972
HOPKINS, Arthur - b. 13 Jan 1891 in Salem, Washington Co., Indiana to James HOPKINS and Lottie HURST ; SS# 311-32-2605; d. Dec 1969; Residence - Salem, Washington Co., Indiana; Card issued in Salem, Indiana in 1950
HOPKINS, Dora M. - maiden name Dora M. GOEKE ; b. 02* Mar 1905 in Baxter, Jasper Co., Iowa to Ernest F. GOEKE and Ida KLEMME ; SS# 480-56-4874; d. 02 Jun 1983; Residence - Unionville, Appanoose Co., Iowa; Card issued in Bloomfield, Iowa in 1963; *Note - SS Index lists date of death as 03 Mar*; Submitted by Rita Givens
HOPKINS, Dovie - See BAILEY, Dovie
HOPKINS, Emmett - b. 19 Sep 1897 in Washington Co., Indiana to James Reuben HOPKINS and Lottie HURST ; SS# 303-36-0405; d. Jul 1967; Residence - Bedford, Lawrence Co., Indiana; Card issued in Bedford, Indiana in 1952
HOSLER, Frances Mabel - See MCDONALD, Frances Mabel
HOWARD, Roger Quincy Mills - b. 28 Nov 1881 in Eagle Springs, Texas to Millard Fillmore HOWARD and Sallie WILLIAMS ; SS# 464-07-0371; d. Jan 1970; Residence - San Antonio, Bexar Co., Texas; Card issued in Amarillo, Texas in 1937 Submitted by Linda Jaschke
HOWELL, Garfield - b. 18 Nov 1879 in Washington Co., Indiana to Moses J. HOWELL and Harriot PLOTT ; SS# 313-10-4584; d. Jul 1964 in Indiana; Card issued in South Bend, Indiana in 1936
HUBBARD, Theodore Raymond - b. 17 Jul 1918 in Beatrice, Nebraska to Raymond G. HUBBARD and Elizabeth F. TRAUBLE ; SS# 506-09-0185; d. 24 Jun 1995; Residence - Fargo, Cass Co., North Dakota; Card issued in Beatrice, Nebraska in 1936 - Submitted by David Tavares
HUCKELBERRY, Lorna - See COLLIER, Lorna S.
HUCKELBERRY, Marion Lloyd - b. 16 Nov 1924* in Kokomo, Howard Co., Indiana to Howard HUCKELBERRY and Lorna Elaine STAINBROOK ; SS# 305-22-2363; d. Jan 1970; Card issued in New Philadelphia, Indiana in 1942; *SS Death Index reports year of birth 1925
HUCKLBERRY, Mary - See LYKINS, Mary
HUCKLEBERRY, Caddie - See KNIGHT, Caddie
HUDSON, Ellis Woodford - b. 27 May 1898 in Little York, Washington Co., Indiana to Henry HUDSON and Ella GARRIOTT ; SS# 307-16-7533; d. 22 Dec 1997; Residence - Little York, Washington Co., Indiana; Card issued in Little York, Indiana in 1938
HUEY, Elsie V. - See BURISCH, Elsie V.
HUMBORG, Cora Lee - maiden name Cora Lee EMMONS ; b. 09 Mar 1890 in Mississippi to Eli EMMONS and Emeline GLOVER ; SS# 558-27-1954; d. Nov 1976; Residence - Hemet, Riverside Co., California; Card issued in Hemet, California in 1973; Submitted by Sylvia Lewis
HUMPHREY, Clarence Elmo - b. 25 Dec 1895 in Vallonia, Jackson Co., Indiana to Charles K. HUMPHREY and Minnie M. BOWERS ; SS# 315-14-3432; d. Mar 1967; Residence - Salem, Washington Co., Indiana; Card issued in Salem, Indiana in 1940
HUMPHREY, Dessie - maiden name Dessie MILLER ; b. 01 Jul 1897 in Salem, Washington Co., Indiana to Daniel Richard MILLER and Mary Elizabeth BELL ; SS# 317-14-0465; d. Dec 1985; Residence - Salem, Washington Co., Indiana; Card issued in Salem, Indiana in 1941
HUMPHREY, Raymond - b. 16 Mar 1900 near Vallonia, Jackson Co., Indiana to Charles K. HUMPHREY and Minnie Myrtle BOWERS ; SS# 305-05-3581; d. Aug 1984; Residence - Salem, Washington Co., Indiana; Card issued in Salem, Indiana in 1936
HUMPHREY, Roger Harold - b. 12 Dec 1912* in Washington Co., Indiana to Charles K. HUMPHREY and Minnie Myrtle BOWERS ; SS# 308-01-6610; d. 11 Nov 1997; Residence - Campbellsburg, Washington Co., Indiana; Card issued in Connersville, Indiana in 1936; *SS Death Index reports birth year 1913
HUNT, Albert McKinley - b. 09 Apr 1914 in Baltimore, Maryland to Charles Wesley HUNT, Sr. and Nora MORRIS ; SS# 218-05-0237; d. Mar 1985; Residence - Baltimore, Maryland; Card issued in Baltimore, Maryland in 1937; Submitted by Pamela Hunt
HUNT, Philip Ridgeley - b. 01 May 1898 in Baltimore, Maryland to Philip Joseph HUNT and Estella Josephine SMITH ; SS# 212-03-9718 ; d. Dec 1943; Card issued in Baltimore, Maryland in 1936; Submitted by Pamela Hunt
HUNTER, Rada Jane - See BAKER, Rada Jane
HUSENICA, Ella - See STOLT, Ella
HUSENICA, Frank Jr. - b. 25 Jan 1916 in Lucerne Mines, Pennsylvania to Frank HUSENICA and Sofia PUSTAY ; SS# 190-03-0890; d. Sep 1987; Residence - Ellwood City, Lawrence Co., Pennsylvania; Card issued in Lucerne Mines, Pennsylvania in 1936 **Family Note - Name is spelled incorrectly as Huseonica in Social Security Death Index. Brother of Ella Stolt - also had two more brothers - William Husenica d. 19 Aug 1997 and Elmer Husenica d. May 1984