British Columbia Canada Genealogy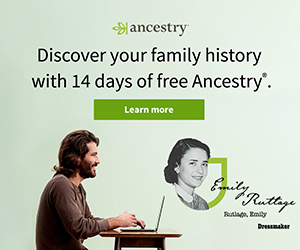 Search Full England / Scotland / Wales Census 1841-1911 **Ancestry.com** Uncover the generations of your family in census records from England, Scotland, Wales, the Channel Islands and the Isle of Man, from every decade from 1841 to 1911. Plus, see their original records in our high-quality scans. The exact information varies from year-to-year, but you'll find details like names of all the family, ages, birthplaces, occupations and relationships. These facts can help you delve further into their lives, using birth, marriage and death indexes, immigration records, occupation documents and much more.
Province Records
British Columbia Cemeteries and Burials
British Columbia Birth Index: 1851-1903 **Ancestry.com** The following information is provided in the index: surname, given name, gender, year, month, day, birthplace.
1854-1903 British Columbia Birth Registrations
1859-1938 British Columbia Marriage Registrations
1872-1993 British Columbia Death Registrations
Vancouver Island
Census
1881 Vancouver Island Census Database
Early Settlers
1919 Chase River Settlers
1919 Nanoose Bay Settlers
Passenger Lists
1849 - Ship "Harpooner" Passenger List
1850 - Ship "Cowlitz" Passenger List
1850 - Ship "Norman Morrison" Passenger List
1851 - Ship "Tory" Passenger List
1852 - Ship "Norman Morrison" Passenger List (To Victoria)
1852 - Ship "Norman Morrison" Passenger List (To London)
1853 - Ship "Norman Morrison" Passenger List (To Victoria)
1853 - Ship "Norman Morrison" Passenger List (To London)
1854 - Ship "Princess Royal" Passenger List
1857 - Ship "Princess Royal" Passenger List
1858-1861 Passenger Arrivals to Vancouver Island (Ships Otter, California, Oregon, Forwood, Pacific, Santa Cruz, Cortez, Eliza Anderson, Panama)
A-C C-G G-L L-N O-S S-W
1860 - Ship "Brother Jonathan" Passenger List
1861 - Ship "Oregon" Passenger List
1861 - Ship "Princess Royal" Passenger List
1862 - Ship "Princess Royal" Passenger List